Q. Is there a charge for delivery/collection?
A. The rates for delivery and collection vary with distance. You will be quoted when you place your reservation.
Q. What methods of payment do you accept?
A. We ask customers to pay in advance by credit or debit card or bank transfers.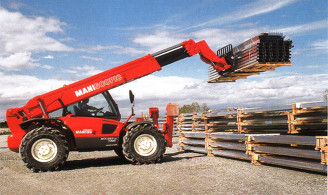 Q. What is my responsibility for the return of the equipment?
A. All equipment remains on hire until returned to Universal Tool Hire. Should you require collection please telephone to ensure we take it 'off-Hire'. The security of all equipment remains your responsibility until returned or collected by us. It is the customers responsibility to insure the hired equipment.
Q. Do I get charged if the equipment is damaged or missing?
A. We do have to charge for damaged or missing equipment. Please ensure that equipment is secured when not in use and protected from vandalism or loss.
Q. Do I need identification to hire from you?
A. Yes, we request two forms of identity prior to the start of the hire. A bank or credit card together with a driving licence showing your current address are ideal. Feel free to call us if you need clarification.
Q. How should I reserve my equipment?
A. Either call us and arrange your delivery / collection date over the phone, or come in to speak to an assistant in person. Deposits are taken according to the value of the hire item.
Q. Do you repair equipment?
A. Yes we do. Have a look at our repairs page on the website.
Q. Can customers obtain training in the use of the hired equipment?
A. Our staff can provide training in the use of the equipment. Customers must, however, ensure that the operator of the equipment is competent.
Q. If the period of hire is longer than expected what should the customer do?
A. The customer should advise Universal Tool Hire as soon as possible. Thereafter an additional invoice will be raised and the payment will be taken using the customer's credit/ debit card. The same procedure applies when the equipment is lost or damaged.
Q. What happens if the equipment fails to work?
A. Customers should either return the equipment or contact Universal Tool Hire and request a service call. They should not attempt to repair the equipment themselves.